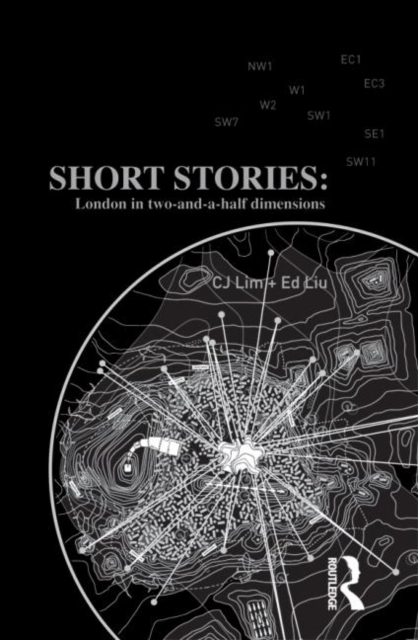 Description
Combining place and fiction in an imaginative interpretation of ten sites in the city of London, CJ Lim and Ed Liu take well-known institutions, epochs and lifestyles in the British capital and renders them fantastic in a string of architectural short stories.
The medium is an intersection of paper assemblages with short stories.
The stories have been exhibited at the Royal Academy of Arts and the Victoria and Albert Museum but are collected for the first time in a single volume, laid out as they were designed to be seen as one phantasmogoric city vision.
Painstakingly constructed, the stories assemble a sequence of improbable marriages between architecture and story, encompassing a retelling of the Three Little Pigs at Smithfield, a dating agency at Battersea, and a ringed transport system manifesting as a celestial river over the great metropolis.
Drawing on a wealth of literary symbolism from Carroll's Alice in Wonderland to Dickens's A Tale of Two Cities and imbued with humour and irony, the book builds on London's rich mix of extravagance and fictive tradition.
Enthralling, inspirational and entertaining, this cabinet of curiosity and wonder depicts a vision of the city that is immoral, anarchic, and unscientific, and at the same time, glorious, ravishing and a pleasure to behold.
Information
Format:Paperback / softback
Pages:240 pages, 107 Illustrations, black and white
Publisher:Taylor & Francis Ltd
Publication Date:24/02/2011
Category:
ISBN:9780415573580
Information
Format:Paperback / softback
Pages:240 pages, 107 Illustrations, black and white
Publisher:Taylor & Francis Ltd
Publication Date:24/02/2011
Category:
ISBN:9780415573580