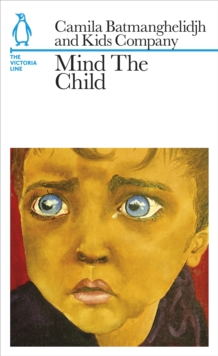 Mind The Child : The Victoria Line
Paperback / softback
Description
Kids Company, a leading London charity supported by Prince Charles, Helen Mirren and Stephen Fry, presents the voices of some of London's children, in partnership with the charity's founder Camila Batmanghelidjh - part of a series of twelve books tied to the twelve lines of the London Underground, as Tfl celebrates 150 years of the Tube with PenguinAlso available in a boxset'A powerful, heartbreaking read' The Times'A moving exposition of why the work Kids Company does is necessary, complete with first-person testimony from those the charity has helped'-Evening Standard'[Mind the Child is] impossible to read without being moved to tears ...
Every Londoner should read this book for a glimpse into a side of the capital too many of us turn a blind eye towards ...' Londonist'Authors include the masterly John Lanchester, the children of Kids Company, comic John O'Farrell and social geographer Danny Dorling.
Ranging from the polemical to the fantastical, the personal to the societal, they offer something for every taste.
All experience the city as a cultural phenomenon and notice its nature and its people.
Read individually they're delightful small reads, pulled together they offer a particular portrait of a global city' Evening Standard'Exquisitely diverse' The Times'Eclectic and broad-minded ... beautifully designed' Tom Cox, Observer'A fascinating collection with a wide range of styles and themes.
The design qualities are excellent, as you might expect from Penguin with a consistent look and feel while allowing distinctive covers for each book.
This is a very pleasing set of books' A Common Reader blog'The contrasts and transitions between books are as stirring as the books themselves ...
A multidimensional literary jigsaw' Londonist'A series of short, sharp, city-based vignettes - some personal, some political and some pictorial ... each inimitable author finds that our city is complicated but ultimately connected, full of wit, and just the right amount of grit' Fabric Magazine'A collection of beautiful books' GraziaCamila Batmanghelidjh founded Kids Company in 1996.
In 2009 The Women in Public Life Awards named her businesswoman of the year.
Kids Company's services reach over 36,000 children and young people every year and they provide intensive support for over 18,000.
These include the most deprived and at risk whose parents are unable to care for them due to their own practical and emotional challenges.
For many, the roles of adult and child are reversed and, despite profound love, both struggle to survive.
The children are assisted through a recovery programme which is assessed, designed and delivered according to the individual service user which helps them achieve their full potential.
Their supporters include Prince Charles, Richard Branson, Stephen Fry and Helen Mirren.
Information
Format:Paperback / softback
Pages:160 pages
Publisher:Penguin Books Ltd
Publication Date:07/03/2013
Category:
ISBN:9781846146558
Also by Camila Batmanghelidjh | View all