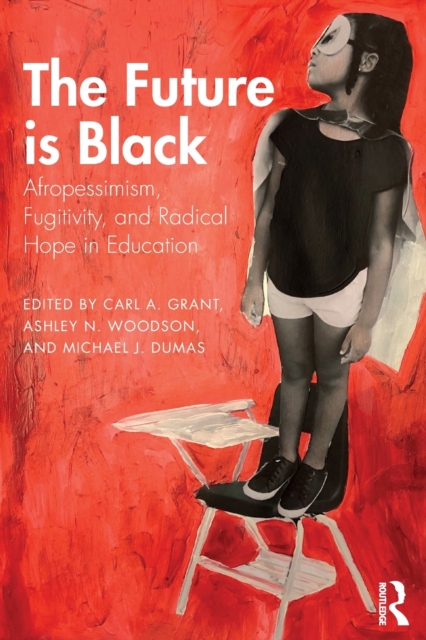 The Future is Black : Afropessimism, Fugitivity, and Radical Hope in Education
Description
The Future is Black presents Afropessimism as an opportunity to think in provocative and disruptive ways about race, racial equality, multiculturalism, and the pursuit of educational justice.
The vision is not a coherent, delimited conversation, but a series of experiences with Afropessimism as a radical analytic situated within critical Black studies.
Activists, educators, caregivers, kin, and all those who love Black children are invited to make sense of the contemporary Black condition, including a theorization of Black suffering, Black fugitivity, and Black futurity.
These three concepts provide the foundation for the book's inquiry, and contribute to the examination of Black educational opportunity, experience, and outcomes.
The book not only explores how schooling becomes complicit in, and serves as, a site of Black material and psychic suffering, but also examines the possibilities of education as a site of fugitivity, of hope, of escape, and as a space within which to imagine an emancipation yet to be realized.
Information
Format:
Pages:132 pages, 1 Illustrations, black and white
Publisher:Taylor & Francis Inc
Publication Date:30/07/2020
Category:
ISBN:9780815358206
Information
Format:
Pages:132 pages, 1 Illustrations, black and white
Publisher:Taylor & Francis Inc
Publication Date:30/07/2020
Category:
ISBN:9780815358206