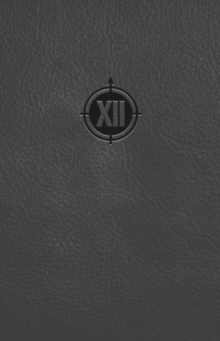 The Code
Leather / fine binding
Part of the Manual series
Description
It's time for a new kind of man. The Code is a twelve-point honour code for a man to live out his faith in Christ by.
Through some serious straight-talking, you will be given the charge to live an uncompromised, Jesus-centred life, bringing change to yourself and the world around you.
Keep it in your back pocket, refer to it often and start to become the man you know you ought to be.
The Code is the foundation for the Codelife movement of Christian Vision for Men. Written by Carl Beech, Nathan Blackaby and Ian Manifold at CVM(To coincide with the 30th anniversary of Christian Vision for Men (CVM), this is a revised and updated special edition.)
Information
Format:Leather / fine binding
Pages:128 pages
Publisher:CWR
Publication Date:12/09/2019
Category:
ISBN:9781789511499