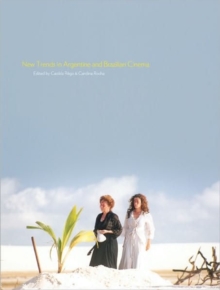 New Trends in Argentine and Brazilian Cinema
Paperback / softback
Description
As part of a raft of neoliberal economic reforms in the early 1990s, Brazilian president Fernando Collor de Mello and Argentine president Carlos Menem eliminated long-standing state financial support for cinema.
National film production, distribution, and exhibition were deeply affected by the absence of the entire structure and legislation on which they had relied for decades.
By the mid-1990s, however, new laws were passed reestablishing subsidies and credit lines--and allowing for a rebirth of national cinema in both countries.
This comprehensive and accessible volume surveys Brazilian and Argentine cinematic production from its subsequent dramatic rebirth to the present.
It addresses not only the commercially successful films but also the effects of globalization and cultural policies on public incentives for filmmaking.
An indispensable resource for students of film and cultural studies, New Trends in Argentine and Brazilian Cinema is moreover an exciting glimpse into a momentous period in recent cinematic history.
Information
Format: Paperback / softback
Pages: 274 pages
Publisher: Intellect Books
Publication Date: 15/04/2011
Category: Films, cinema
ISBN: 9781841503752