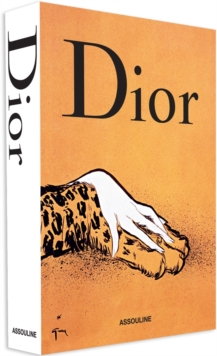 Dior 3 Volume Set in Slipcase: Fashion, Jewelry, and Perfume
Hardback
Description
The pinnacle of French haute couture and savoir faire, the house of Dior is one of the world's most celebrated luxury brands.
Christian Dior envisioned a world of sophistication and elegance, a complete expression of the French tradition of high culture, artistry, and meticulous workmanship.
With his fashions, Dior created idealized feminine shapes, seeking harmony and coherence in the lines of his designs.
As a young man, Christian Dior had hoped to become an architect; his mother wanted him to be a diplomat: He was all that and more.
In three retrospective volumes presented in a collectible slipcase, Dior captures the most enduring images from each decade of the brand's rich history.
Immortalizing Dior's fashion, jewelry, and fragrance collections, this addition to Assouline's Memoire series presents an objet as chic as its subject.