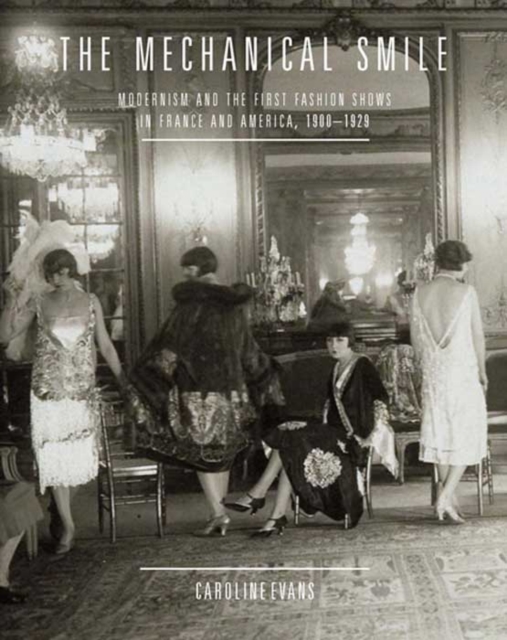 The Mechanical Smile : Modernism and the First Fashion Shows in France and America, 1900-1929
Hardback
Description
A superlative study of the roots of the modern fashion show In the early 20th century, the desire to see clothing in motion flourished on both sides of the Atlantic: models tangoed, slithered, swaggered, and undulated before customers in couture houses and department stores.
The Mechanical Smile traces the history of the earliest fashion shows in France and the United States from their origins in the 1880s to 1929, situating them in the context of modernism and the rationalization of the body.
Fashion shows came into being concurrently with film, and this book explores the connections between fashion and early cinema, which arguably functioned as what Walter Benjamin called "new velocities"-forces that altered the rhythms of modern life. Using significant new archival evidence, The Mechanical Smile shows how so-called "mannequin parades" employed the visual language of modernism to translate business and management methods into visual seduction.
Caroline Evans, a leading fashion historian, argues for an expanded definition of modernism as both gestural and performative, drawing on literary and performance theory rather than relying on art and design history.
The fashion show, Evans posits, is a singular nodal point where the disparate histories of commerce, modernism, gender, and the body converge.
Information
Format:Hardback
Pages:338 pages, 80 color + 170 b-w illus.
Publisher:Yale University Press
Publication Date:28/06/2013
Category:
ISBN:9780300189537
Information
Format:Hardback
Pages:338 pages, 80 color + 170 b-w illus.
Publisher:Yale University Press
Publication Date:28/06/2013
Category:
ISBN:9780300189537