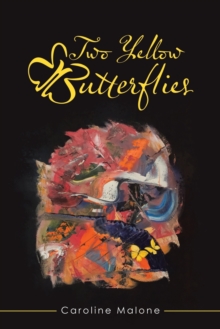 Two Yellow Butterflies
Paperback / softback
Description
So why this book and why two yellow butterflies? Why this book, is relatively easy to answer. I have been pushed, shoved, encouraged and eventually motivated by spirit and my best friend Carol to write it.
It is a book to help you on your spiritual path and to give you a better understanding when you are feeling spiritually excited to learn more and more or are feeling lost, out your depth with life or questioning almost everything spiritual that you have heard or read about.
It is also when you want to learn more safely and with encouragement.
The exercises at the end of most chapters will help you, so feel free to read in any order.
You will notice there is reference in some chapters to others, but it should still be easy to follow.
With all things in life there are some misunderstood practices, this book is not to shun other beliefs but to live alongside others and their beliefs with an open mind and heart.
The subject of spirituality is too vast to cover everything literally in one book, but this book should be a guide for you and make you laugh as you walk the pathway, as well as give you hope and a clearer understanding of many things.
The excitement I mentioned many of you will empathise with as a spiritual path is exciting and you will now what I mean when I say it.
This book will possibly touch on some spiritual aspects you may find hard to believe, may not of heard of, or understand.
The idea of writing it is to clarify for you some of the confusing thoughts and ideas about spiritual things that happen in my world.
Always remember it is good if you query, doubt and keep an open mind, as each of us need to question what we read and are taught, then make our own decisions if it fits with us.
Remember this book is about my journey through spirituality and teachings and what I believe and have experienced.
With spiritual disciplines there is no right or wrong way, only the way you personally feel and have a chance to develop.
Differing views of spirituality are everywhere, which are invaluable, it cannot be one size fits all but in essence it is about how we live our life and what we do with it.
Information
Format:Paperback / softback
Pages:112 pages
Publisher:Balboa Press UK
Publication Date:10/08/2020
Category:
ISBN:9781982281922