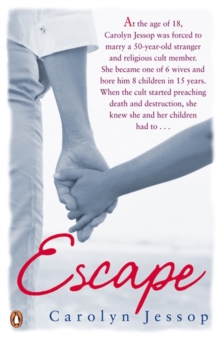 Description
In the closed world of the Fundamentalist Church of Latter Day Saints, Carolyn Jessop was forced to obey her controlling husband's every demand.
She had no money, no power and existed as one of six wives battling for her husband's attention.
For seventeen years Carolyn suffered for the sake of her children.
She tried to protect them as the cult's new leader, Warren Jeffs, started marrying girls off younger and younger.
But when Carolyn discovered that her twelve-year-old daughter had spent three days at Jeffs' home, she knew she had to do everything in her power to take her children and flee. At 35 Carolyn escaped. This is her harrowing - and ultimately triumphant - story
Free Home Delivery
on all orders
Pick up orders
from local bookshops