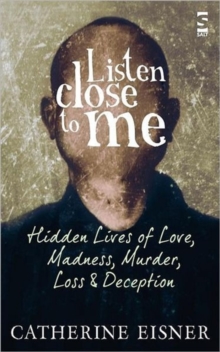 Listen Close to Me : Hidden Lives of Love, Madness, Murder, Loss and Deception
Paperback / softback
Description
Subtitled Hidden Lives of Love, Madness, Murder, Loss and Deception, this new collection by Catherine Eisner traces often with darkest black humour the misadventures and behavioural tics of women driven by bizarre and sometimes criminal compulsions.
An asexual niece becomes the love interest of her erotica-collecting uncle; the mistress of an army Intelligence Officer assumes the modus operandi of a spy to outwit her lover; a cat-obsessed wife of a commodities broker is suckered into a human-trafficking scam in Hong Kong; an eighteen-year-old governess becomes a suspect in a notorious case of serial murder and begins to harbour suspicions about the budding sociopath in her charge, a sinister nine-year-old boy.
These are tales that probe the intimate lives and crimes of unreliable narrators to prompt disturbing confidences told in voices from the sidelines that we wouldn't normally hear. `Extraordinary writing. Mesmeric reading.' Ambit magazine.
Information
Format: Paperback / softback
Pages: 252 pages, No
Publisher: Salt Publishing
Publication Date: 15/09/2011
ISBN: 9781844718313