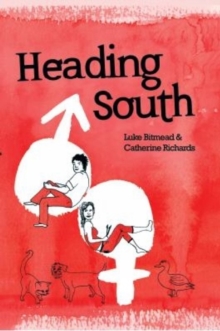 Description
Heading South is a novel of two parts written by different authors, one depicting the animal-loving painter Cassie and the other the good-humoured Nick, still reeling from being dumped by his fiancee.
Can the two ever get together as they are plagued by ex-girlfriends, posh admirers, pets passing away and friends going into labour?
This is a hilarious comedy also featuring three dogs, two cats, a pony and a mallard.
Information
Format: Paperback
Pages: 256 pages
Publisher: Legend Press Ltd
Publication Date: 26/05/2007
ISBN: 9780955103254
Free Home Delivery
on all orders
Pick up orders
from local bookshops
Reviews
Showing 1 - 1 of 1 reviews.
Review by SmithSJ01
16/06/2015
I started this book not enjoying it all. In fact, I was convinced that I wasn't even going to finish it and low and behold I've given it 3.5 stars. It suddenly took off! I can't put my finger on where the change took place, possibly once Nick moved actually but whatever it was it was a blessing. What started out as a rubbishy book became one I really enjoyed in the last hundred pages.Most people who know the book know that the two authors never met and wrote their respective narratives via email and phone. The interesting bit is Catherine Richards wrote the "Nick" story whilst Luke Bitmead wrote the "Cassie" story. It was actually Cassie's narrative that was spoiling the story for me. I felt she was just such a pathetic girl and it was the naming of all her animals using characters from 'The Hundred Acre Woods' that just turned my stomach for some reason. Once I'd gotten over this bit of naffness and Nick's story really started to come together it became much more interesting and I engaged with it better. The dual narrative did work (even when I wasn't enjoying the plot) as you see the same events from different perspectives. I'm pleased I persevered and although it isn't one I'd avidly recommend, it is a nice simple romantic comedy.