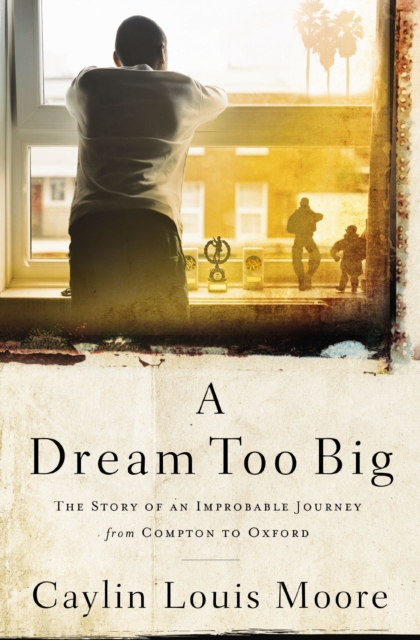 A Dream Too Big : The Story of an Improbable Journey from Compton to Oxford
Paperback / softback
Description
In this inspiring and provocative memoir about a young black man, Caylin Moore tells the against-all-odds story of his rise from racial injustice and cruel poverty in gang-ridden Los Angeles to academic success at the University of Oxford, with hope as his compass. A Dream to Big is for readers who want to ... enjoy a compelling, true, hard-to-believe inspirational story;thoughtfully embrace a long-overdue conversation about equality and justice in America; andbe inspired and find hope from a firsthand account of redemption through even the most painful life experiences. When Caylin Louis Moore was a young child, his mother gathered her three young children and fled an abusive marriage, landing in poverty in a heavily policed, gang-ridden community.
When Moore's mother suffered from health complications and a devastating experience in the hospital and his father was sentenced to life imprisonment, Moore was forced to enter adulthood prematurely.
His hope was fueled by embracing his mother's steely faith in a brighter future.
Moore skirted the gangs, the police, and the violence endemic to Compton to excel as a student and athlete, eventually reaching the pinnacles of academic achievement as a Rhodes Scholar.
Moore's eye-opening, against-all-odds story reveals that there is no such thing as a dream too big.
Information
Format:Paperback / softback
Pages:272 pages
Publisher:Thomas Nelson Publishers
Publication Date:08/07/2020
Category:
ISBN:9781400209941
Information
Format:Paperback / softback
Pages:272 pages
Publisher:Thomas Nelson Publishers
Publication Date:08/07/2020
Category:
ISBN:9781400209941