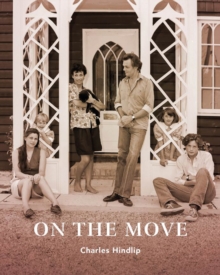 Description
Over the nearly five decades of their marriage, Charles and Fiona Allsopp moved home more than thirty times.
They also visited six continents, flooded several bathtubs, washed a very expensive rug in a swimming pool, had close encounters with elephants and howler monkeys, climbed waterfalls and escaped the clutches of the KGB. Told through the urbane, funny and always personable voice of the pater familias, this is the story of the Allsopps - Charles, Fiona and their four children, Kirstie (now herself a property expert), Henry, Sofie and Natasha - and their exploits across England and across the globe.
Along the way they suffer defeats and celebrate victories in the tumultuous world that is the English property market and Charlie, a former chairman of Christie's, gives his inimitable take on art and culture.
Information
Format:Hardback
Pages:256 pages, 150 colour
Publisher:Scala Arts & Heritage Publishers Ltd
Publication Date:05/12/2017
Category:
ISBN:9781785511554