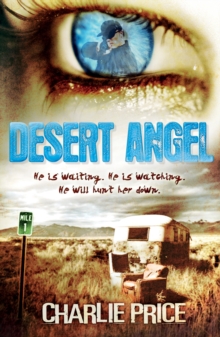 Description
He is waiting... He is watching... He will hunt her down. Angel is on the run. Her mother is dead, her body buried in a shallow grave by her latest boyfriend, Scotty, a ruthless, illegal hunter who is prone to violence and who now wants Angel dead before she can talk to the police.
Angel has lived through more than a young girl should have but she's determined to stay alive. But in the scorching heat of the open desert, where can she hide?
Information
Format: Paperback
Pages: 240 pages
Publisher: Random House Children's Publishers UK
Publication Date: 03/01/2012
Category: Horror & ghost
ISBN: 9780552563369
Free Home Delivery
on all orders
Pick up orders
from local bookshops
Reviews
Showing 1 - 2 of 2 reviews.
Review by elliepotten
16/06/2015
Oh dear me. I had such high hopes for this one! I was looking forward to a tense thriller with plenty of suspense, a dastardly villain, an exciting hunt, and a young heroine I could really root for. A little like Belinda Bauer's <i>Blacklands</i>, with an added dose of Katniss Everdeen's worldliness and sheer will to survive.Sadly, the novel turned out to be a big disappointment. The 'cat-and-mouse game' promised on the cover never really materialised, and Angel, the fourteen year-old protagonist, on the run from the abusive and dangerous man who has just killed her mother, isn't the most likeable of characters. Taking off across the Californian desert, she must depend on everything she's learned about the evil Scotty, and the kindness of the families nearby, to keep her safe. But with Scotty's shady contacts watching the area, and his finely-honed prowess as a hunter, how is she ever going to be free of him - and at what cost? Unfortunately, Angel very quickly veered from being a sympathetic girl who had just lost her mother, to being plain irritating. Her manic ups and downs and her constant desire to flee from everything were never really explained as side-effects of grief or of her upbringing, so that got confusing. She came across as a deeply self-absorbed character incapable of considering the people around her, knowingly ignoring adult advice and putting whole families in danger just so she could 'go it alone'. I wasn't stirred to feel any sense of sadness or pity towards her plight, because she seemed so distant as a character.Perhaps because of that, a lot of the other important facets of the novel didn't click either. The suspense didn't really have a chance to build, because either too much or too little was always told. The best parts were the fleeting and unexpected moments where Angel missed a sign that Scotty had been watching her, or he committed an act of casual brutality in her wake, which were quite chilling. I thought perhaps the suspense would have been higher had Scotty had a 'voice' in the novel - maybe a few sections in between Angel's narrative where Price could drop hints as to what was happening, how close Scotty might be, and explore how his mind worked to give a real sense of danger. The big climax was a damp squib, and there were certain patches of the novel that suddenly veered horribly towards dullness - for example, the overdescription of the bleak landscape, which ironically meant I had a harder time picturing it for myself.All in all, it was a reasonable enough way to kill a few hours on my day off, but I won't be holding my breath for more of Price's novels. Then again, many of the other reviews I've read have been very positive, so perhaps you just need to read it for yourself and see whether it hits the spot a little more satisfyingly than it did for me?
Review by hashford
16/06/2015
Angel's mum never knows when to leave an abusive relationship, and Angel gets dragged along behind her. She's used to bad, and Scotty, the latest in a string of abusive boyfriends, is nothing compared to some of the others, until the worst happens. Now her mum is dead and Angel is on the run while Scotty hunts her. Angel has learnt the hard way that no-one will help you without an ulterior motive, and that the only person you can rely on is you, but now alone in the desert, with a trained hunter after her, she needs help, but who from, and what will be the risk to them?From the blurb I anticipated this to be a two character plot, in the form of a game of hide and seek in the heat of the desert, but when I read the book I found myself being introduced to a host of Hispanic and Latino characters, all of whom I felt I knew well (at least the ones that hung around for more than a few pages), and a small village and town is where the majority of the action is set. This is a sharp and fast paced book, getting straight into the action, the author skilfully raises the tension, with brief respites, till we reach the climactic ending that won't disappoint. We get to know Angel very well, as the book progresses, and her character is very well written, all her thoughts and actions believable and understandable. I loved this book, and particularly enjoyed watching as Angels views on life are changed just enough to mean something without being hugely drastic, or soppy.