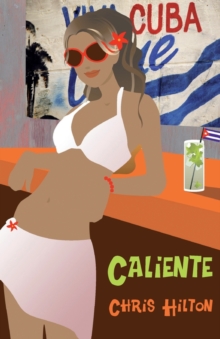 Description
'I had no real idea how I would get there. I just knew I would go, somehow.'Chris Hilton is middle-aged and broke.
He is also in love with a woman twenty years his junior who lives 5,000 miles away.
In Cuba. He places an ad in "Private Eye" requesting advice and receives a reply from Paul, resident of a local prison, serving two years for fraud.
Paul offers some helpful guidance. Six months later Hilton boards a Cubana flight, direct to Havana.
He has GBP 100,000 in an attache case and a similar amount in a Channel Island bank account.
Paul will soon follow after his release; they intend to start a travel business together.
Yamilia waits in Havana. She is astonishingly beautiful and of volatile temperament.
Her enemies, and even some of her friends, think she is unstable, even dangerous.
Jose, Hilton's closest friend in Havana, agrees, 'She is a bad woman.
Do not stay with her,' he pleads. Hilton disagrees; he's in love, he doesn't see her that way - Yamilia is natural, honest, a force of nature.
Like a hurricane. He will create a new life with her in Cuba. What could possibly go wrong? "Caliente": A true story of escape, love and trouble.
Lots of trouble.
Information
Format: Paperback
Pages: 352 pages
Publisher: Dunbar & Meredith
Publication Date: 26/07/2012
Category: Memoirs
ISBN: 9780956982704
Free Home Delivery
on all orders
Pick up orders
from local bookshops