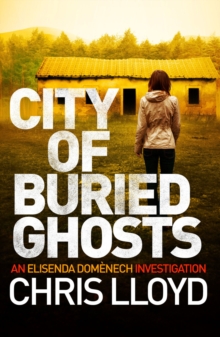 City of Buried Ghosts
Paperback / softback
Description
Be careful what you dig up...Still recovering from tragedy, Inspector Elisenda Domenech takes on a new case involving a body discovered on an archaeological dig.
Seemingly executed as part of an ancient tribal ritual, it soon becomes clear that this body is no antiquity but the victim of a brutal murder from the 1980s. Uncovering the complex world of jealous archaeologists, vicious rivalries and missing persons, Elisenda battles the dark trade in illicit relics while never far from enemies of her own within the police force. But the murderer has unfinished work... The atmospheric second crime thriller featuring Catalan detective Elisenda Domenech, for readers of Val McDermid and Ann Cleeves. Praise for City of Buried Ghosts'A very well written and exciting murder mystery that does much more than just tickle your whodunit fancy... there are twists and turns all over the place. So many characters appear suspicious, and the final revelation of the murderer is a real surprise.
This book works on so many levels and I fully recommend it' 5* Reader review'I loved the way the modern and the historical/mythic were inextricably entwined in the plot...
Interesting characters, a rich sense of place and history, all tied together with masterful storytelling...
I'm looking forward to the next in the series.' 5* Reader review'I found this crime debut a thoroughly enjoyable and interesting read.
When you finish a book and feel like you've been on holiday, well, surely that's a very good thing indeed.' 5* Reader review'What a read!
I immediately fell in love with Girona, its legends and Elisenda and her team.
This fast-paced, complex novel had me from page one and I found myself unable to stop.
The issues that the book raises call for a lot of self-questioning.
How far would I agree with the actions of the killer?
Could I ever agree? An absolute must-read.' 5* Reader review
Information
Format: Paperback / softback
Pages: 384 pages
Publisher: Canelo
Publication Date: 10/10/2019
Category: Crime & mystery
ISBN: 9781788635578
Also in the The Catalan Crime Thrillers series | View all