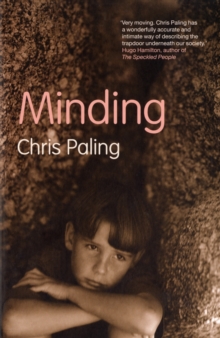 Description
This is the moving and uplifting story of a young mother and her son - kept apart by mental illness, brought back together by love.
It is suitable for readers of Zoe Heller, Esther Freud, Helen Simpson, Gill Hornby, Lionel Shriver, Shena Mackay, Lavinia Greenlaw, Andrea Ashworth, and Julia Darling.
Now that Billy lives with his new family, he and his mother only get to see each other four times a year.
These brief visits are what Billy dreams of and they're the reason why Jane struggles to get up every day, to keep her flat tidy, and to behave in the way she's learned that other people consider 'normal'.
But as their day together approaches, Jane receives a sudden and violent reminder of her troubled past and ends up in the hospital again, missing their appointment.
It is only when Billy eats the piece of chocolate he's been saving since their last meeting that he discovers the message she'd written on the inside of the wrapper, along with an address, and there suddenly seems to be a possibility that they can be with each other again - but this will mean dodging the authorities and finally confronting the legacy of Jane's own damaged childhood.
Information
Format: Paperback
Pages: 192 pages
Publisher: Granta Books
Publication Date: 10/05/2007
ISBN: 9781846270796
Free Home Delivery
on all orders
Pick up orders
from local bookshops