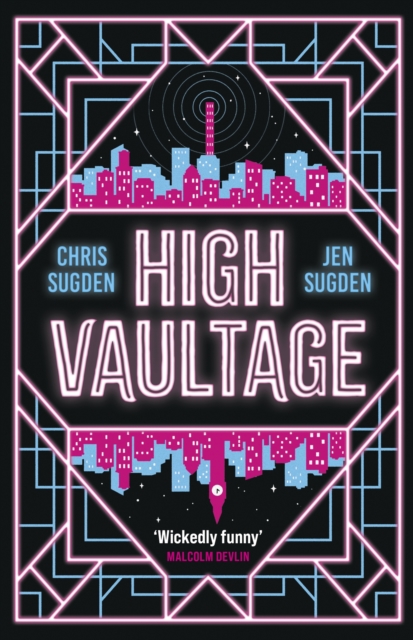 Description
1887. London, but not as you know it. The Industrial Revolution went further than anyone could have imagined, and the sprawling, chaotic metropolis of Even Greater London spreads across the southern half of England.
The immense Tower casts electricity through the sky, powering the mind-boggling mechanisms of the city.
The engineer-army of Isambard Kingdom Brunel swarms across the capital, building, demolishing, and rebuilding whatever they see fit.
Queen Victoria is recovering nicely from her eleventh assassination, ruling with the dignity that comes from striking terror into anyone who sees the unholy union of human and machine that one has become. And at the heart of all this sits the country's first Private Investigation Agency. Archibald Fleet (formerly of Scotland Yard, currently administratively deceased) and Clara Entwhistle (formerly of Harrogate, currently intermittent crime journalist) hoped things would pick up quickly for their new enterprise.
No-one is taking them seriously, but their break will come soon.
Definitely. Probably. Meanwhile, police are baffled by a series of impossible bank robberies.
With no trace left of the thieves, and nothing to connect each break-in to the next, their resources are absorbed by the case.
Which means that when a woman witnesses a kidnapping, Fleet-Entwhistle Private Investigations is the only place she can turn for help.
They're more than happy to oblige!But why would this man be a target for kidnappers?
As Clara and Fleet dig into the mystery, things go deeper than they could ever have anticipated . . . From the creators of the acclaimed podcast Victoriocity comes a hilarious novel set in the greatest, most chaotic city in history.
Twisty, inventive, and joyously funny, High Vaultage is perfect for fans of Ben Aaronovitch, Tom Holt, Douglas Adams, and Terry Pratchett.
Information
Format:Hardback
Pages:400 pages
Publisher:Orion Publishing Co
Publication Date:14/03/2024
Category:
ISBN:9781399604161
Information
Format:Hardback
Pages:400 pages
Publisher:Orion Publishing Co
Publication Date:14/03/2024
Category:
ISBN:9781399604161