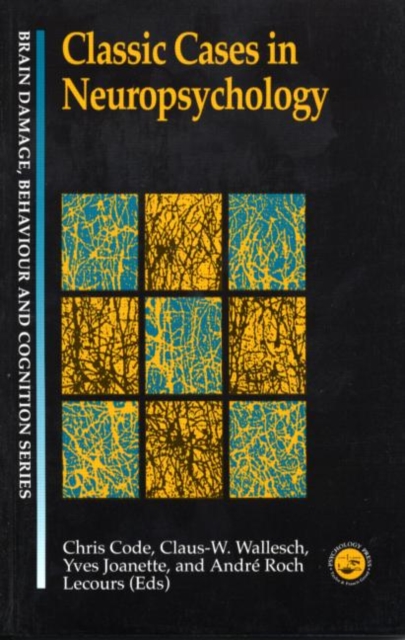 Classic Cases in Neuropsychology
Paperback / softback
Description
The importance of detailed examination and theoretical interpretation of the single case has been increasingly recognized in neuropsychology.
This book brings together in one volume discussion of the classic cases which have shaped the way we think about the relationships between brain, behaviour and cognition.
The single cases covered may be ancient or modern, famous or less well-known.
But the book is comprehensive in its coverage of contemporary neuropsychological issues.
Represented are classic cases in language, memory, perception, attention and praxis.
Some of the cases included are rare, or have acted as catalysts to the development of theory.
Some have remained the definitive case; many were the first of their type to be described and gave rise to the development of new syndrome entities.
Some are still controversial. In some instances, the cases resulted in major paradigm shifts.
Some, while still highly influential, were misinterpreted.
But most of them were read only by a few in their original form.
Each chapter highlights the relevance of the case for the development of neuropsychology, describes the particular features of the case that are interesting and discusses the theoretical implications.
Information
Format:Paperback / softback
Pages:416 pages
Publisher:Taylor & Francis Ltd
Publication Date:05/02/1996
Category:
ISBN:9780863773969
Information
Format:Paperback / softback
Pages:416 pages
Publisher:Taylor & Francis Ltd
Publication Date:05/02/1996
Category:
ISBN:9780863773969