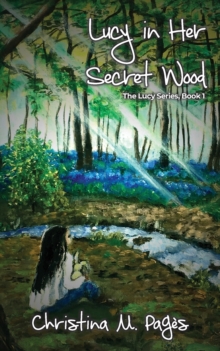 Lucy in Her Secret World : (The Lucy Series)
Paperback / softback
Description
One night, Lucys angry stepfather takes eight-year-old Lucy from the little room she has been locked away in for years, puts her in the backseat of his van, and leaves her in a remote English wood.
Lucy has learned to read in her room years, and her only knowledge of nature comes from books.
When she experiences the miraculous outdoors directly, she is full of wonder at the beauty and life all around her.
Most of all, she is relieved to be free of her stepfather.
Lucy discovers freedom, magic, and an extraordinary friendship, her first ever, with a surprise visitor, nine-year-old Will, who, bewitched by her wild eyes, long black hair and strange speech, brings her live chickens to give her eggs, food daily, and a recorder to imitate the woods sounds.
Lucy feels safe and at home for the first time, sleeping inside grandpa trees hollow trunk, and playing woodland music during the day that puts a spell on all who hear it.
Lucys greatest fear is that she will be found. But the police do eventually capture her and they take her to an orphanage run by strict nuns where the bullying and fascination for toys and television seem strange to Lucy who sees this man-made world as another prison, cut off from outdoor miracles.
She eventually manages to escape back to the woods where she and Will, inside grandpa tree, experience magical guidance on how to continue their journey.
Book 2 will be: Lucy and the Forest School of Wonder.
Information
Format: Paperback / softback
Pages: 272 pages
Publisher: Primedia E-launch LLC
Publication Date: 28/08/2016
Category: Fantasy
ISBN: 9781943848096
Free Home Delivery
on all orders
Pick up orders
from local bookshops