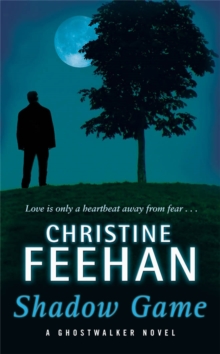 Description
The classified experiment is the brainchild of renowned scientist Peter Whitney and his brilliant daughter, Lily.
Created to enhance the psychic abilities of an elite squadron, it can transform their natural mental powers into a unique military weapon.
But something goes wrong. In the isolated underground labs, the men have been dying-victims of bizarre accidents.
Captain Ryland Miller knows he is next. When Dr. Whitney himself is murdered, Ryland has only one person left to trust: the beautiful Lily.
Possessed of an uncanny sixth sense herself, Lily shares Ryland's every new fear, every betrayal, every growing suspicion, and every passionate beat of the heart.
Together, they will be drawn deeper into the labyrinth of her father's past and closer to a secret that someone would kill to keep hidden.
Information
Format: Paperback
Pages: 336 pages
Publisher: Little, Brown Book Group
Publication Date: 01/03/2008
Category: Horror & ghost stories
ISBN: 9780749938772
Free Home Delivery
on all orders
Pick up orders
from local bookshops
Reviews
Showing 1 - 1 of 1 reviews.
Review by Cynical_Ames
16/06/2015
Love the cover of this edition but when I opened it up to the first page, my heart dropped. The small font combined with almost non-existent line spacing made this reader-unfriendly. The words looked like they'd been desperately crammed on to the page and though environmentally friendly, using fewer pages, it's not something I'd expect from well-established publishers. It made this book seem almost never-ending considering the total number of pages.<br/><br/>Anyway, on to the actual story. This one was "love at first sight" and not the normal kind either, this was insta-love. I swear, if Lily's father and associates hadn't been in the room when Lily and Ryland met, they'd have been trying to get busy through the bars of his cell. No getting to know one another, no slow build up, just <i>bang</i> instant life-long partners. <br/><br/>Despite this unusual lack of romance considering the genre, the science behind these Ghostwalkers was intriguing and perhaps may even explain why there was no courting period: apparently it's possible Lily's father scientifically-engineered the incredibly strong attraction between his daughter and the Captain. Kind of scary to have no choice in the matter, huh? <br/><br/>That's the kind of man her father is, or was. The things he did in the name of his research, his selfish curiosity, were terrifying. He gave no thought to morals or ethics. That's not to say he did these things to be malicious, to take pleasure in others' pain, he only cared about results. If he had to bully a child, cause her pain, to get what he needed, it didn't matter to him. This made him by far the most interesting character and to see his past revealed to Lily, who was horrified but continued to love him in spite of his inhumane deeds.<br/><br/>I'll be continuing the series but hopefully we'll see more romance in the next one.
Also in the Ghostwalker Novel series | View all