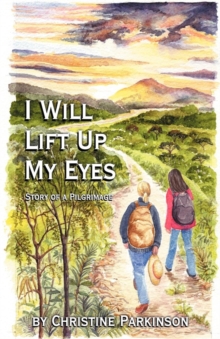 I Will Lift Up My Eyes
Paperback / softback
Description
This is a story about a journey within a journey: an inner journey and an outer journey, both set in the context of urban mission.
The inner journey provides the meat of the narrative, whilst the outer journey provides colour, excitement, intrigue and drama. The stimulus for the outer journey arises from the author's experiences in living out her Christian faith in the inner city of Birmingham UK, as part of a church-based community project; this has raised issues and dilemmas that she needs to resolve, especially the Church's reponse to women in leadership.
She decides to visit other women involved in urban mission, across the world, to see their work and to talk to them about their experiences of male oppression within the Church.
In addition to women's leadership, she examines the issues of personal poverty (and indeed, the 'double poverty' of Mother Teresa's Missionaries of Charity); the true nature of forgiveness and whether it can occur without confronting, and gaining acknowledgement of, in inherent injustice in a situation; and, the challenge of the 'Three Degrees of Humility' in urban situations.
The issues are uncovered prayerfully during times of meditation during the inner journey, which starts in a prologue to the outer journey, in the first four chapters of the book, and continues throughout the outer journey to Hong Kong, the Philippines, Singapore, Australia, Thailand and India.
These travels provide a stark contrast to the inner meditatory journey. The women she meets during the outer travels include Jackie Pullinger-To, Veronica Silva, Dorothy McRae-McMahon, Mother Teresa and others; her discussions with them and some of the intriguing situations she finds herself in, as she travels alone, help to bring some answers to the dilemmas of her own urban ministry.
These women speak their own stories, as do the poor amd marginalized people that she meets in thye streets and byways of the cities she visits; the homeless and destitute, heroin addicts, prostitutes, women who are victims of domestic violence and military rape, street children, families in poverty, lepers, beggars and orphans.
Their stories become bound up with her own. Much of the inner journey is brought to a focus during a silent prayer retreat in Manila. here, in a wonderful picture of horses galloping freely across a valley, without rein or harness, the Lord provides an affirmation of the author's free spirit and comissions her to further urban ministry for him. The book is written mainly for women, especially those who feel called to urban mission, but is of interest to both sexes, especially the wider political issues arising from her journey: global warming, the effects of globalisation on the poor, Christian involvement in sociopolitical issues.
Information
Format: Paperback / softback
Pages: 320 pages
Publisher: New Generation Publishing
Publication Date: 01/07/2002
Category: Autobiography: general
ISBN: 9780755200474
Free Home Delivery
on all orders
Pick up orders
from local bookshops
Also by Christine Parkinson