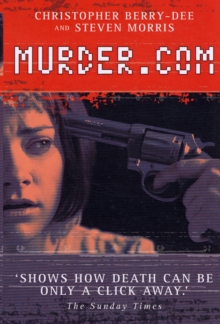 Murder.com
Paperback / softback
Description
Evil roams the internet just as it does even the most quiet of streets in the real world.
World-renowned criminologist Christopher Berry-Dee takes an unflinching look into the darkest recesses of the world wide web and what he has unearthed will make you switch off your computer - for good.
From cannibals ordering a human meal by email to mail-order brides whose quest for better lives end in grisly murder, this is the only guide you need to avoid the perils of the online world.
With years of experience in understanding the criminal mind, Berry-Dee rigorously analyses how the ease of access to the most depraved of materials on the net has fed the imagination of the world's sickest fiends.
From the bondage festishist who killed an innocent acquaintance, to the girl who learned how to commit suicide from the web, these all-true stories will shock you to your core.
Information
Format: Paperback / softback
Pages: 304 pages, 1x8 bw illustrations
Publisher: John Blake Publishing Ltd
Publication Date: 04/02/2008
Category: True crime
ISBN: 9781844545179
Also by Christopher Berry-Dee | View all