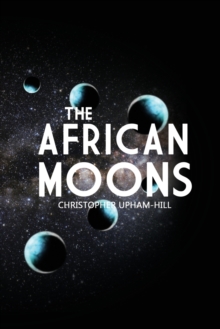 The African Moons
Paperback / softback
Description
Thirteen round, marble sized black stones. Not very remarkable looking, but they impart to a holder of any one of them immense power.
The stones, or African Moons, are to be used as a means of promoting good and helping individuals and communities.
The granting of temporary possession of a moon for a set period is the responsibility of Onyanganyama.
She receives petitions for the loan of a moon and decides who should possess one and sets a period before the holder returns it.
She also appoints an Umzuzo, whose duty it is to retrieve moons where the holder has decided to ignore the time period, and punish the holder. Inevitably, there are those who consider they should have possession of all the moons with the sole purpose of using them to gain power and immense wealth.
Set in the eighties, the action, sometimes brutal and bloody, moves between Zimbabwe, formerly Rhodesia, and England and Australia, and follows those who would misuse the moons in this way, and those who seek to return the moons to their home and use them for the good of all.
In a unique departure from conventional publishing the story has numerous illustrations accessed on the web site www.chrisuphamhill.com with the intent of engaging the reader in the author's visual interpretation of the story and to commingle print and digital mediums.
Information
Format: Paperback / softback
Pages: 366 pages
Publisher: Austin Macauley Publishers
Publication Date: 29/04/2016
Category: Thriller / suspense
ISBN: 9781785548321
Free Home Delivery
on all orders
Pick up orders
from local bookshops
Also by Christopher Upham-Hill