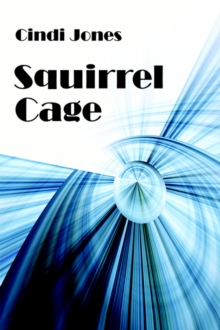 Description
Softcover Cindi Jones chronicles her life as she banters with her squirrel muse.
While her autobiography is about transsexualism, the story of love and struggle is universal.
Cindi's compelling style is powerful as she pulls the reader in to her life walking the forbidden path alone.
Her writing is fresh, inviting and engrossing. Join her as she details her sorrows and joys as she forges gold from lead, changing her gender in reassignment surgery, and culminating her story by leading a productive life as a woman.
This is a story of love betrayed, brutal loss, and sweet victory. "In this autobiography, at times whimsical and at times serious, Cindi continues to hold strong to her principles in the face of so much rejection from those around her: family, faith, friends.
I believe this story can be a source of inspiration for others facing similar difficulties, by showing that acceptance from others must start with self-acceptance." .. Andrea James
Information
Format: Paperback
Pages: 256 pages, black & white illustrations
Publisher: Lulu.com
Publication Date: 03/08/2006
ISBN: 9781847289421
Free Home Delivery
on all orders
Pick up orders
from local bookshops