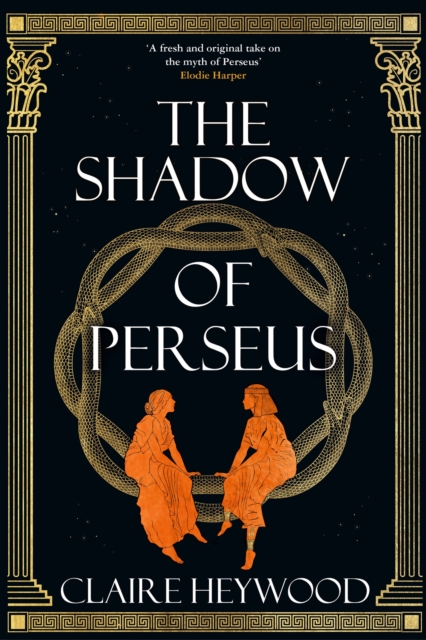 The Shadow of Perseus : A compelling feminist retelling of the myth of Perseus told from the perspectives of the women who knew him best
Hardback
Description
'A page-turning retelling . . . so interesting and thought-provoking' JENNIFER SAINT'A fresh and original take on the myth of Perseus . . . I was gripped by the human drama at the novel's heart' ELODIE HARPER*****Perfect for fans of Jennifer Saint, Elodie Harper and Natalie Haynes, author of Daughters of Sparta Claire Heywood returns with an imaginative reinterpretation of the myth of the great hero Perseus, bringing to life the voices of three women who are side-lined in the traditional version, and whose stories reveal a man who might not, in fact, be a hero at all. His mother Banished from her homeland thanks to a prophecy foretelling that her unborn child will one day cause the death of her father, Danae finds herself stranded, pregnant, and alone.
Forging a new life for herself and for her young son Perseus will be the hardest thing she's ever done. His trophy As a member of a reclusive band of women who live deep in the woods, known as the Gorgons, Medusa has eschewed all contact with the outside world.
That is, until the day she finds an injured boy named Perseus in the forest. His wife When a harsh sandstorm threatens to destroy her nomadic desert tribe's way of life, Andromeda knows that a sacrifice will be required to appease the gods and end the storm.
But when a forceful young Perseus interferes, Andromeda's life is set on an entirely new path. As Perseus becomes increasingly obsessed with the promise of his own destiny, his heroic journey casts a shadow of violence and destruction across all three women's lives.
But even as he tries to silence them, the women may find that reclaiming their voices is their only hope for lifting themselves into a better future. *****Readers LOVE The Shadow of Perseus:'I absolutely adored this book, I devoured it.' *****'I think it's absolutely brilliant!
It's bold and brave, and beautiful in parts . . . and also a little bit gut-wrenching in others.' *****'I loved the more human take on the Greek myth.
The book is a real page turner.' *****'This was such a compelling and wonderful read!
I genuinely loved every minute of this book and cannot recommend it highly enough!' *****'A beautifully written, unique, approach to the myth of Perseus.
Just gripping' *****'A masterful voice in the popular new wave of feminist reworkings of Greek mythology . . . A must-read for fans of Madeline Miller and Natalie Haynes' *****'As someone who loves Greek Mythology retellings i absolutely loved reading this book' *****'The story of each woman is empowering, courageous and such a delight to read.
I thoroughly enjoyed this one and will be going back to read the authors other works as well as any future reads' *****
Information
Format:Hardback
Pages:304 pages
Publisher:Hodder & Stoughton
Publication Date:21/02/2023
Category:
ISBN:9781399702669
Other Formats
Paperback / softback from £9.99
EPUB from £6.99
Information
Format:Hardback
Pages:304 pages
Publisher:Hodder & Stoughton
Publication Date:21/02/2023
Category:
ISBN:9781399702669