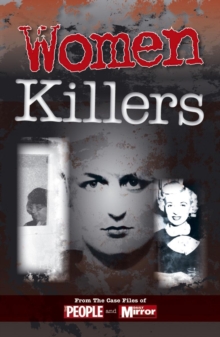 Crimes of the Century: Women Killers
Paperback
Description
Murder is a terrifying factor of everyday life, but when the perpetrator is a woman, it somehow makes it much more difficult for most of society to comprehend.
In truth, women killers have been a real fact of life throughout history.
Mary Ansell poisoned her own sister in the late 19th century in order to collect life insurance, and became the youngest woman, at the age of 22, to be hanged in the "modern era".
There was a great deal of public pressure for a reprieve on the grounds of her gender, and age, but her act was deemed premeditated and the execution went ahead.
Ruth Ellis was the last woman to be executed in Britain when she was convicted for the murder of her lover, David Blakely, in 1955.
Less than 10 years later, Myra Hindley was identified as one of the notorious Moors murderers, alongside Ian Brady.
The couple was found responsible for the deaths of five children.
Aileen Wuornos, who became a gymslip hooker at the age of 11, went on a killing spree in 1989 and murdered seven men in the United States in less than 12 months.
Her murderous attacks were deemed to be revenge for the hardships she'd endured throughout her own life. Beverley Allitt was convicted in 1993 of murdering four children, attempting to murder three others and causing grievous bodily harm to a further six children while working as a nurse at Grantham and Kesteven Hospital in Lincolnshire.
Meanwhile, Rosemary "Rose" West, was yet to be discovered.
In 1995, she was convicted of the torture and murder of at least 10 young women alongside her husband, Fred West, at the couple's home in Gloucester.
Crimes of the Century - Women Killers takes a disturbing look at the minds and crimes of some of the world's worst female serial murderers, as well as those that managed to defy and evade the authorities, resulting in the deaths of vulnerable children at the hands of their own mothers.
Information
Format: Paperback
Pages: 232 pages, 40
Publisher: Haynes Publishing Group
Publication Date: 27/02/2014
Category: True crime
ISBN: 9780857336675
Free Home Delivery
on all orders
Pick up orders
from local bookshops