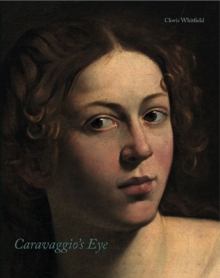 Caravaggio's Eye
Hardback
Description
This book concentrates on a few crucial years of Caravaggio's development, in order to cast light on what made the artist such a revolutionary figure.
It argues that this revolution was one of technique rather than style, and involved the sophisticated use of a camera obscura and so-called 'burning' or parabolic mirrors, exploiting new advances in glassmaking and optics. Because the results Caravaggio obtained by his new methods were so different he created a sensation, although these innovations were rapidly assimilated and the artistic establishment worked successfully to restore their way of doing things, so that the true novelty of his art in the 1590s has been obscured. Clovis Whitfield uses a lifetime of study of the period to discuss not only Caravaggio's technology but also his patronage and cultural context, the Rome of Clement VIII, concentrating particularly on Caravaggio's homosexual patron Cardinal Francesco Maria Del Monte and analysing the taste and role of his other early supporters as well.
Whitfield's Caravaggio was the son of a bricklayer, untrained in traditional artistic disciplines, who instead took the dramatic step of painting exactly what he saw with his reproductive aids.
Galileo's hypothesis drawn from observation and Caravaggio's novel description of what he saw were, according to Whitfield, parallel attempts to explain features of the many-layered reality that surrounds us. The book features remarkable new photographs and especially details of Caravaggio's paintings and those of his followers and rivals that will dramatically refresh hackneyed perceptions of this crucial figure and his world. "This revolutionary book will transform studies of the renegade 'people's artist'."Art Quarterly, Spring 2012
Information
Format: Hardback
Pages: 264 pages, 150 illustrations
Publisher: Paul Holberton Publishing
Publication Date: 31/10/2011
Category: Art & design styles: Baroque
ISBN: 9781907372100
Free Home Delivery
on all orders
Pick up orders
from local bookshops