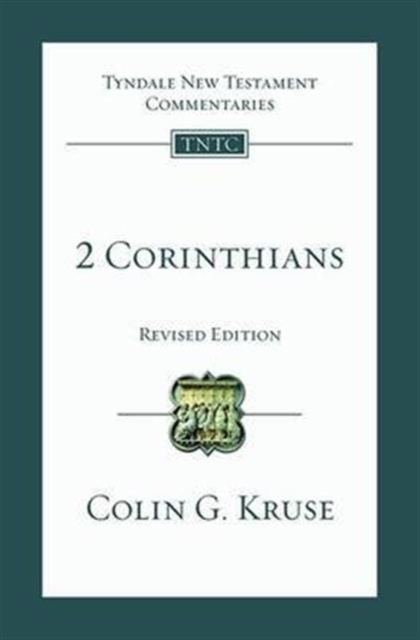 2 Corinthians : Tyndale New Testament Commentary
Paperback / softback
Description
These commentaries are designed to help the reader of the Bible understand what the text says and what it means.
The Introduction to each book gives a concise but thorough treatment of its authorship, date, original setting and purpose.
Following a structural Analysis, the Commentary takes the book section by section, drawing out its main themes, and also comments on individual verses and problems of interpretation.
Additional Notes provide fuller discussion of particular difficulties.
In the new New Testament volumes, the commentary on each section of the text is structured under three headings: Context, Comment and Theology.
The goal is to explain the true meaning of the Bible and make its message plain.2 CORINTHIANSPaul's long, complicated history with the Corinthian church culminates in this ardent defence of Christian ministry in general and of his own ministry in particular.
Colin G. Kruse provides an insightful analysis that illuminates Paul's contrast of the old and new covenants and his eloquent exposition of the ministry of reconciliation.
He also charts a clear, plausible course through the maze of the literary history of Paul's correspondence with the Corinthian Christians.
Information
Format:Paperback / softback
Pages:288 pages
Publisher:Inter-Varsity Press
Publication Date:21/05/2004
ISBN:9781783592104
Information
Format:Paperback / softback
Pages:288 pages
Publisher:Inter-Varsity Press
Publication Date:21/05/2004
ISBN:9781783592104
Also in the Tyndale New Testament Commentaries series | View all