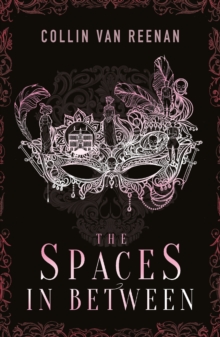 The Spaces in Between
Paperback / softback
Description
Paris, 1968. Nicholas finds himself broke, without papers and on the verge of being deported back to England.
Seeking to stay in France, Nicholas takes a three-month contract as an English tutor to the 17-year-old Imperial Highness Natalya.
It is the perfect solution; free room and board, his wages saved, and a place to hide from police raids.
All that is asked of Nicholas is too obey the lifestyle of the Victorian household and not to leave the house's grounds.
It should have solved all his problems...The Spaces In Between details the experience of Nicholas as he finds himself an unwitting prisoner within an aristocratic household, apparently frozen in time, and surrounded by macabre and eccentric personalities who seem determined to drag him to the point of insanity.
Much deeper runs a question every reader is left to ponder - if this tale is fact and not fiction, then what motivation could have driven his tormenters ?
Information
Format: Paperback / softback
Pages: 288 pages
Publisher: RedDoor Press
Publication Date: 08/02/2018
Category: True crime
ISBN: 9781910453483