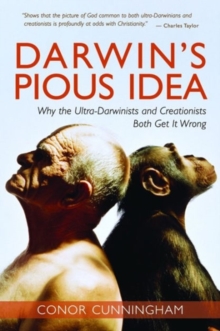 Darwin's Pious Idea : Why the Ultra-Darwinists and Creationists Both Get it Wrong
Hardback
Description
According to British scholar Conor Cunningham, the debate today between religion and evolution has been hijacked by extremists: on one side stand fundamentalist believers who reject evolution outright; on the opposing side are fundamentalist atheists who claim that Darwin's theory rules out the possibility of God.
Both sides are dead wrong, argues Cunningham, who is at once a Christian and a firm believer in the theory of evolution.
In Darwin's Pious Idea Cunningham puts forth a trenchant, compelling case for both creation and evolution, drawing skillfully on an array of philosophical, theological, historical, and scientific sources to buttress his arguments.
Information
Format: Hardback
Pages: 543 pages
Publisher: William B Eerdmans Publishing Co
Publication Date: 01/03/2010
Category: Religion & science
ISBN: 9780802848383