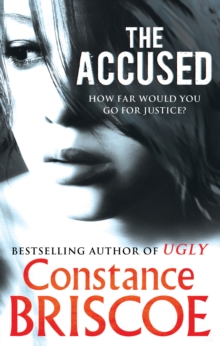 Description
She was found at the crime scene, covered in blood with the murder weapon in her hand and no memory of how she got there.... No wonder that the police believe Elizabeth Johnson is guilty of stabbing a young woman to death.
Only Elizabeth's best-friend, Sam Bailey, doesn't believe the evidence against her.
But both girls are ex-cons and former prostitutes and she will have to go to extra-ordinary lengths to prove Elizabeth innocent....
Information
Format: Paperback
Pages: 496 pages
Publisher: Ebury Publishing
Publication Date: 18/08/2011
Category: Crime & mystery
ISBN: 9780091940928
Free Home Delivery
on all orders
Pick up orders
from local bookshops
Reviews
Showing 1 - 1 of 1 reviews.
Review by teresa1953
16/06/2015
Sam Bailey and Elizabeth Johnson are former prostitutes. Encouraged by their probation officer, to move on with their lives and make their money legally, they set up a private investigation business together. The agency is still in a fledgling state when Elizabeth….nicknamed Icey… is arrested for murder. The victim has been tortured and died from a throat laceration whilst attending her local Catholic church. Icey had been drinking too much of late and had gone to the church to confess her sins and ask for God's guidance. Having been knocked out, she awakes, with the murder weapon in her hand, covered in the victim's blood and a rosary bead is discovered in the pocket of her coat. That bead is believed to belong to the murdered woman. The evidence is overwhelming, her solicitor is hopeless and Icey is tried and sentenced to life imprisonment. Sam believes in her best friend and sets about proving her innocence. Her feelings seem totally justified when there is a further murder with religious connotations……followed by yet another one. Yet Sam's fight seems fruitless when the police and judicial systems remain unconvinced. Even hiring the smartest lawyer in the City fails to win an appeal for Icey. Despite the system being set against her, Sam refuses to give up on her friend and believes that justice will prevail.The plot of this book is a good one. However, it was a slow burner and didn't really warm up until half way through. I also found the writing a bit tiresome. Too much emphasis was placed on what characters were wearing and the ordinary little things which did not enhance the story in any way. When I read a précis of this book, I was expecting a great courtroom drama. Apart from a short visit at Icey's original trial, we didn't even enter a court until page 368. That was disappointing as Constance Briscoe is a barrister and part time judge. I also found the book overlong….it has 117 chapters….albeit short ones… and I did struggle to get through it, almost giving up at one point. In summary, less finicky details and more legal/courtroom action would be great in the sequel, which I understand Ms Briscoe has in the pipeline.This book was made available to me, prior to publication, for an honest review.