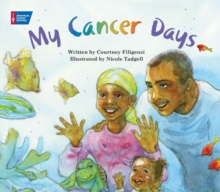 Description
Helping children with cancer cope with their illness, this illustrated book approaches their emotions from diagnosis through treatment in a way that they can easily understand and can help describe what they are feeling.
In the story, a young girl uses colour to express her full range of emotions as she undergoes cancer treatment.
Some days she's sad, some days she's happy, and other days she's scared or angry.
The girl comes to realise that these ups and downs are perfectly normal for her situation.
The book assures children with cancer that they are not alone, and helps them understand that it's okay to let out their feelings.
Information
Format: Hardback
Pages: 24 pages
Publisher: American Cancer Society
Publication Date: 30/07/2015
ISBN: 9781604430912