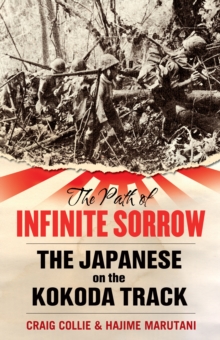 Path of Infinite Sorrow
Paperback / softback
Description
'We were all skin and bone, as if our stomachs were stuck to the inside wall of our back.' Two armies, Japanese and Australian, each in turn pushing the other back along a muddy, precipitous track over the mountainous spine of New Guinea.
Few prisoners were taken, most were shot. War conventions were routinely flouted, by both sides.
Troops were reduced to a primal level, such were the inhuman conditions in which battles were waged.
This was the Kokoda campaign of 1942. The Australian experience of Kokoda has been told often and told well.
The Japanese, however, remain the shadowy enemy lurking in the dense undergrowth, better known for atrocities than their participation in battle.
The Path of Infinite Sorrow tells for the first time the story of the campaign from the Japanese point of view.
Based on personal accounts and the recollections of six Japanese soldiers, this powerful re-examination of Kokoda brings a new perspective to one of the most brutal conflicts in Australian war history.
Information
Format:Paperback / softback
Pages:332 pages, 1 x 16pp b/w insert
Publisher:Allen & Unwin
Publication Date:03/01/2012
Category:
ISBN:9781742375915