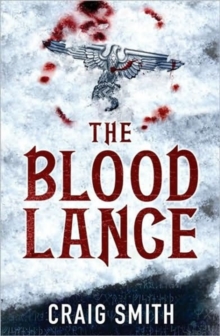 Description
Kufstein, Austria, 1939. At the foot of a mountain known as The Wilder Kaiser lies the body of an SS officer, his neck broken but his face a picture of bliss and serenity.
The dead man is known to history as Otto Rahn, Himmler's own archaeologist.
Rahn's pursuit of the legendary Blood Lance of the Cathars has not only led to his own downfall but set in motion a tragic chain of events reaching far beyond the holocaust.
Switzerland 1997, Lord Robert Kenyon is a wealthy financier and a senior member of a humanitarian order calling themselves The Knights of the Holy Lance.
Whilst climbing the North face of the Eiger with his new bride, he is attacked and murdered and his young wife Kate left for dead.New York City 2008, when billionaire Jack Farrell, long suspected of connections to European crime syndicates cuts loose after defrauding his own company, ex CIA agent Thomas Malloy is assigned to track him down.
The trail leads to Germany and the Order of the Holy Lance. With his friends, former art thieves Kate and Ethan Brand, Malloy set out to unlock the secrets of the order: Malloy seeks his man; Kate must find the truth about what happened on the slopes of the Eiger eleven years before - and exact her vengeance.
Their first step is to kidnap a corrupt lawyer, connected to the order, from his home in Hamburg.
Things don't quite run to plan - and all hell breaks loose.
Information
Format: Hardback
Pages: 320 pages
Publisher: Myrmidon Books Ltd
Publication Date: 02/09/2008
Category: Thriller / suspense
ISBN: 9781905802227
Other Formats
Paperback / softback from £7.19