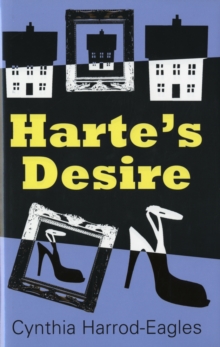 Description
Polly wonders how she, the one plain sister of four, managed to capture Seth.
Her husband - cool, poised, perfectionist - cuts a handsome figure in the minimalist interior design world he inhabits.
It is also odd, given Seth's usual talent for getting what he wants, that they have not been able to have a family yet.
A few doors away, her friend Ginnie is bored. Husband Julian goes off to a dull job everyday, leaving her get their brood of three packed off to school.
Her only excitement is fantasising over the latest fashions and hoping Julian will not notice she's made another trip to Jimmy Choo.
The truth is each of them believes they would be better off stepping into the other's shoes.
The For Sale sign outside the big house at the end of their road comes down, an American media publisher moves in, one who takes an interest in art - especially when Polly is selling it, and soon life isn't as boring as it was.
Information
Format: Hardback
Pages: 224 pages
Publisher: Severn House Publishers Ltd
Publication Date: 06/09/2007
ISBN: 9780727865687
Free Home Delivery
on all orders
Pick up orders
from local bookshops
Also by Cynthia Harrod-Eagles | View all