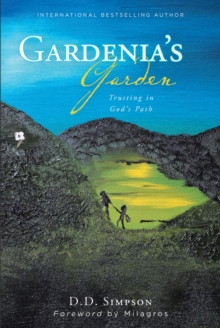 Gardenia's Garden: Trusting in God's Path
EPUB
Please note: eBooks can only be purchased with a UK issued credit card and all our eBooks (ePub and PDF) are DRM protected.
Description
When a handsome, smooth-talking college student asked my sixteen-year-old mother to be his wife, she gave little consideration to the longterm consequences of accepting such a proposal. So, with little introspection given to whether or not she was ready, and even less toward her suitor, my mom blindly accepted. It didn't take long after the ceremony for her eyes to open, and realize she'd married an abusive drunk, aka my father.
It was after a night of self-indulgence when my dad came home one Sunday morning and knocked in the front door. After another ugly fight with Mom, he left to buy a bottle of tequila and never came back.
Unlike my father, my mother never gave up. She worked day and night, doing whatever necessary to keep a roof over her family's head and food on the table. I doubt the bright-eye gullible teen-bride thought as she said the words," I do" that her life would turn out the way it had.
At a very young age, I promised myself when it was my time to marry that I would be patient and learn from my mother's misfortune. Sadly, however, it was a promise I wasn't able to keep. Instead, in the blink of an eye, I found myself going down the same broken dirt road my mother once traveled.
It was years later, when I found myself sitting on a moonlit beach in Corpus Christi, Texas, that I began questioning my very existence. My life had taken many twists, turns, and unfortunate events for me to be where I was that evening. I hadn't gone there with any intent, but seeing the tranquil waters of the Gulf, a thought came to me. What if I swam as fast as I could toward the horizon until I couldn't go any further? All my troubles would sink to the bottom, and my worries would be no more.
I wondered if this was the answer to life's problems, or did God still have another path left for me to travel?
Information
Format:EPUB
Pages:228 pages
Publisher:Newman Springs Publishing, Inc.
Publication Date:03/12/2020
Category:
ISBN:9781648016585