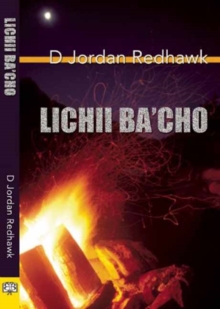 Description
The Lichii Ba'Cho--the Red Wolves tribe--defend what is theirs in a world where corporations rule and technology is only available to the rich.
After weeks of intermittent firefights with the Aryan Brotherhood and dodging the persistent attacks of the Azteca, Dusky Holt and her clan intervene in a skirmish where a lone woman appears to be the survivor.
Sam Elias thought she knew what she was getting into when she agreed to be a courier for Canadian GovMin into the United States.
With data loaded safely into her cerebral processor, all is well until her escort is ambushed.
The arrival of Dusky Holt and her Ba'Cho saves her life...for a few more hours.The data Sam holds in her head is wanted by powerful forces who will kill anyone in their way.
Dusky knows Sam is a danger to her people--and her peace of mind.
With a world in turmoil, and her people at risk of dying out, the desires of her heart should not matter.
But they do...
Information
Format: Paperback
Pages: 264 pages
Publisher: Bella Books
Publication Date: 23/08/2013
Category: Science fiction
ISBN: 9781594933417
Also by D. Jordan Redhawk