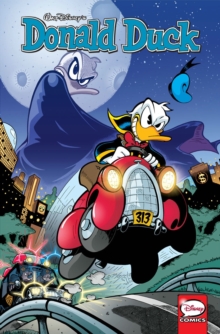 Donald Duck Revenge Of The Duck Avenger
Paperback / softback
Description
Greedy Uncle Scrooge and lucky Cousin Gladstone drive Donald back into his role as a super-anti-hero... with Gyro Gearloose's hypnotic chocolate drops at his command!
Then in "Goosebusters," when Gladstone acquires a castle that turns out to be haunted, Donald tries to make sure it stays that way!
Collects IDW's Donald Duck #13-15.
Also by Daan Jippes