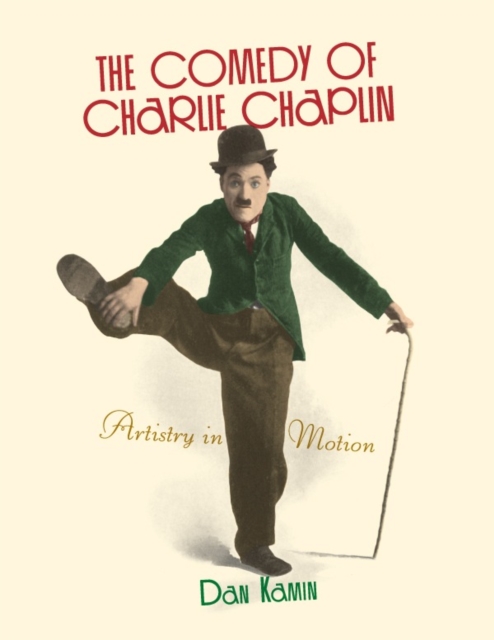 The Comedy of Charlie Chaplin : Artistry in Motion
Paperback / softback
Description
From his early shorts in the 1910s through his final film in 1967, Charlie Chaplin's genius embraced many arts: mime, dance, acting, music, writing, and directing.
The Comedy of Charlie Chaplin: Artistry in Motion examines Chaplin's fusion of these arts in his films, providing new understanding of how movement communicates, how comedy routines are structured, and how stage skills can be translated to the screen. An acclaimed comic performing artist himself, Dan Kamin brings a unique insider's perspective to the subject.
He explores how Chaplin's physical virtuosity led him to create the timeless visual comedy that brought silent films to their peak.
Kamin uncovers the underlying principles behind the filmmaker's gags, illuminating how Chaplin conjured comedy from the fundamental physical laws of movement.
He then presents provocative new interpretations of the comedian's sound films, showing how Chaplin remained faithful to his silent comedy roots even as he kept reinventing his art for changing times. Kamin also offers new insights into how Chaplin achieved rapport with audiences and demonstrates how comedy created nearly a century ago is still fresh today.
Lavishly illustrated with many never-before-published images, The Comedy of Charlie Chaplin provides the only in-depth analysis of Chaplin as a movement artist and physical comedian.
Revealing the inner working of Chaplin's mesmerizing art, this book will appeal not just to Chaplin fans but to anyone who loves comedy. This paperback edition features an annotated bibliography and a foreword by Scott Eyman, author of Empire of Dreams: The Epic Life of Cecil B.
DeMille and Print the Legend: The Life and Times of John Ford.
Information
Format:Paperback / softback
Pages:244 pages
Publisher:Scarecrow Press
Publication Date:07/02/2011
Category:
ISBN:9780810877801
Information
Format:Paperback / softback
Pages:244 pages
Publisher:Scarecrow Press
Publication Date:07/02/2011
Category:
ISBN:9780810877801