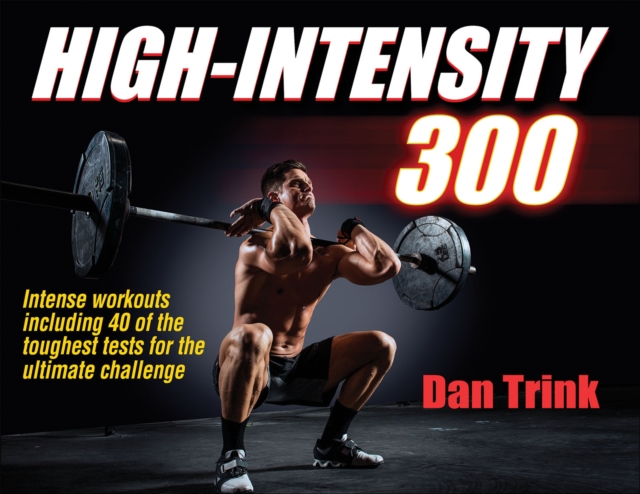 High-Intensity 300
Paperback / softback
Description
If you're tired of the same old workouts and less-than-spectacular results, you'll be excited to know you've found the remedy to your situation.
In fact, you've found 300 of them! High-Intensity 300 is the ultimate workout guide. Featuring 300 of the most effective and challenging workouts, it's packed with programs that push you to your limit and maximize results. Each workout includes detailed instruction, photos, and training tips as well as variations for types of equipment and difficulty level.
Best of all, each workout is designed to be completed in 30 minutes.
Challenge yourself with a different workout each day, or take a more focused approach and target goals, such as increasing muscle mass, shedding fat, or maximizing performance.
The choice is yours. And just when you think you've done it all, High-Intensity 300 finishes with 40 of the toughest workouts.
Pulling together the most intense movements, exercises, and sequences throughout the book, this series of 30-minute challenges is for serious warriors and extreme athletes only. Whether you are looking to ramp up the intensity of your workout, add variety and excitement to a ho-hum routine, or push yourself to the extremes of strength, fitness, or performance, High-Intensity 300 has it all-and much, much more.
Information
Format:Paperback / softback
Pages:352 pages
Publisher:Human Kinetics Publishers
Publication Date:25/09/2014
Category:
ISBN:9781450455275
Information
Format:Paperback / softback
Pages:352 pages
Publisher:Human Kinetics Publishers
Publication Date:25/09/2014
Category:
ISBN:9781450455275