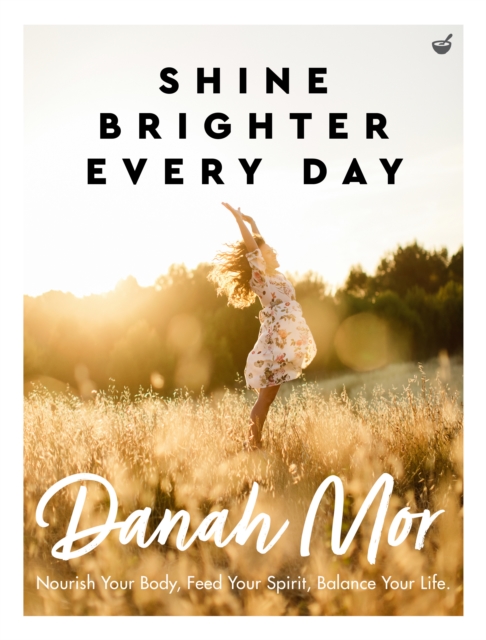 Shine Brighter, Every Day : Nourish, Balance and Repair Your Life
Paperback / softback
Description
Shine Brighter, Every Day is a way of thinking, a mindset.
It is not a diet. Danah Mor has created an easy-to-follow, no-nonsense guide that combines scientific and holistic advice to allow you to become your own food doctor, creating an achievable, sustainable plan that is completely personal to you.
Our relationship with food is changing. Fad diets and "clean" eating is out and people have abandoned the search for a quick fix in favour of a heightened understanding of the importance of balance, both in their diets and their lives as a whole.
In this book, qualified nutritionist and Ayurvedic practitioner, Danah Mor, gives readers all the information they need to adopt a positive, pragmatic mindset that banishes guilt and reframes their relationship with food in a sustainable and realistic way.
Readers are introduced to a new perspective on food that helps them understand why they are attracted to certain foods.
It shows them how non-physical nourishment is more powerful and important than physical food.
Readers are given a chance to reconstruct new relationships with food, where their search and need for certain foods will naturally change and evolve into better choices over time.
While many nutritionists bombard readers with lists about what to eat and what not to eat, Danah guides you back to basics.
The book is structured into thirteen chapters, each one aimed at increasing your understanding of a specific aspect of health and wellbeing.
As a whole, the book will allow you to recognise and plug the holes in your own knowledge and become your own boss and food doctor, ultimately equipping you with tools to fix your relationship with food and live a healthier and happier life.
Information
Format:Paperback / softback
Pages:240 pages
Publisher:Watkins Media Limited
Publication Date:12/05/2020
Category:
ISBN:9781848993808
Information
Format:Paperback / softback
Pages:240 pages
Publisher:Watkins Media Limited
Publication Date:12/05/2020
Category:
ISBN:9781848993808