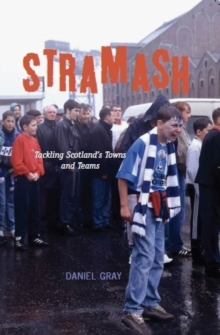 Stramash : Tackling Scotland's Towns and Teams
Paperback
Description
Fatigued by bloated big-game football and bored of a samey big cities, Daniel Gray went in search of small town Scotland and its teams.
At the time when the Scottish club game is drifting towards its lowest ebb once more, Stramash singularly falls to wring its hands and address the state of the game, preferring instead to focus on Bobby Mann's waistline.
Part travelogue, part history and part mistakenly spilling ketchup on the face of a small child, Stramash takes an uplifting look at the country's nether regions.
Using the excuse of a match to visit places from Dumfries to Dingwall, Gray surveys Scotland's towns and teams in their present state.
Stramash accomplishes the feats of visiting Dumfries without mentioning Robert Burns, being positive about Cumbernauld and linking Elgin City to Lenin.
It is ae fond look at Scotland as you've never seen it before.
Free Home Delivery
on all orders
Pick up orders
from local bookshops