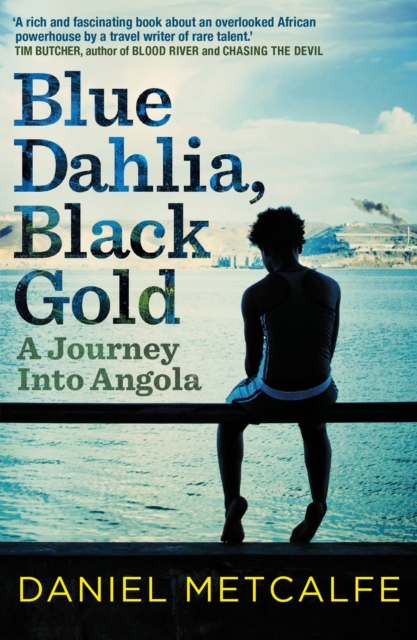 Blue Dahlia, Black Gold : A Journey Into Angola
Paperback / softback
Description
'A rich and fascinating book about an overlooked African powerhouse by a travel writer of rare talent.' TIM BUTCHER, author of Blood River and Chasing the DevilSince the end of its crippling 27-year civil war over a decade ago, Angola has changed almost beyond recognition.
An oil-fuelled bonanza has brought about massive foreign investment and a fabulously wealthy new elite, making its capital, Luanda, the second most expensive city in the world.
Today, fortunes are being made and lost overnight, and rich Angolans are eagerly buying up the assets of its former coloniser, Portugal.
Fascinated by this complex nation perched at the forefront of a resurgent Africa, writer Daniel Metcalfe travelled to Angola to explore the country for himself.
Ebullient and proud, and often unwilling to dwell on its past, Angola has a large army, a hunger for wealth and a need to prove itself on the continent.
But as Metcalfe also discovers, it has some of the most grinding poverty in Africa as few Angolans have reaped the rewards of the peace.
Nonetheless, amid Angola's brash reality, Metcalfe finds there is a place for a traveller who isn't there to make a quick buck.
Crossing the country as ordinary Angolans do, talking to tribal elders, oil workers, mine clearers and street children, he encounters a place of extremes, where cynicism and excess go hand-in-hand with great hospitality and ingenuity.
Metcalfe also reveals a colourful history of pirates and slave traders, capuchin monks, syncretic Christian cults and elaborate spirit masks.
This is an Angola that symbolises nothing less than a broader turning point between the continents, the repositioning of the rich developed world versus Africa.
It is a land that, until now, few outsiders have managed to unlock.
Information
Format:Paperback / softback
Pages:368 pages, B&w photographs throughout
Publisher:Cornerstone
Publication Date:12/06/2014
Category:
ISBN:9780099525172
Information
Format:Paperback / softback
Pages:368 pages, B&w photographs throughout
Publisher:Cornerstone
Publication Date:12/06/2014
Category:
ISBN:9780099525172