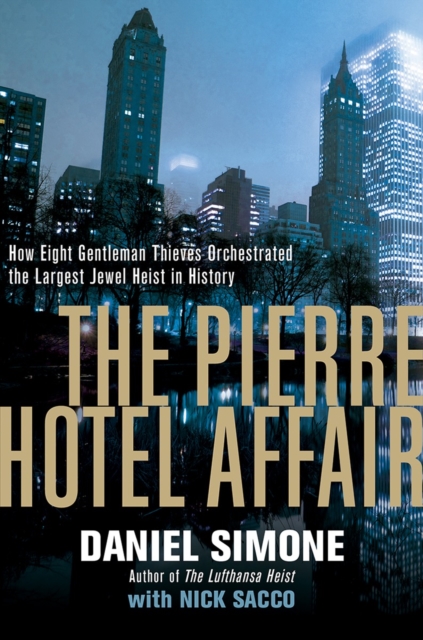 The Pierre Hotel Affair : How Eight Gentleman Thieves Orchestrated the Largest Jewel Heist in History
Hardback
Description
New York City, 1972. Bobby Comfort and Sammy "the Arab" Nalo were highly skilled jewel thieves who specialized in robbing luxury Manhattan hotels. (They once robbed Sophia Loren's suite, relieving the Italian actress of over $1 million in gems.) With the blessing of the Lucchese crime family, their next plot targeted the posh Pierre Hotel-host to kings and queens, presidents and aldermen, and the wealthiest of the wealthy. Attired in tuxedoes and driven in a limousine, this band of thieves arrived at the Pierre and with perfect timing, they seized the security guards and, in systematically choreographed moves, they swiftly took the night staff-and several unfortunate guests who happened to be roaming around the lobby-as hostages. The deposit boxes inside the vault chamber are plundered and, after the intruders have held the Pierre under siege for almost two hours, the gentlemanly thieves depart in their limousine with a haul of $28 million.
But then matters begin to deteriorate. Comfort, Nalo, and their partners begin to double and triple cross one another-two absconding to Europe with the bulk of the booty while three are murdered by their former associates. The authorities immediately suspect Comfort and Nalo of masterminding the Pierre ambush and arrest them, but these veteran criminals keep their mouths shut.
To ensure that they are not prosecuted, the Lucchese Family funnels a $500,000 bribe to the presiding judge to quash the charges-and to this day The Pierre Hotel caper remains unsolved. A suspenseful narrative of Mafia intrigue, police corruption, and personal betrayal-which concludes with a poignant love affair-this is the true story of the most famous hotel robbery in American history.
Information
Format:Hardback
Pages:336 pages
Publisher:Pegasus Books
Publication Date:12/05/2017
Category:
ISBN:9781681774022
Information
Format:Hardback
Pages:336 pages
Publisher:Pegasus Books
Publication Date:12/05/2017
Category:
ISBN:9781681774022