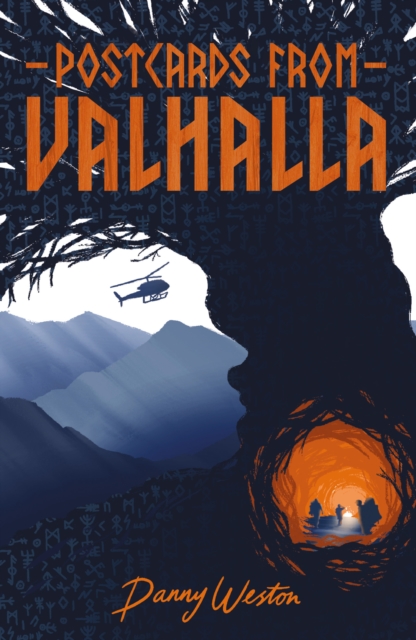 Postcards from Valhalla
Paperback / softback
Description
Viggo is fifteen years old, living in Edinburgh with his mum.
He has no plans for the future other than to watch the new Thor movie at his local multiplex.
But one morning, he wakes to the news that his older brother, Magnus, has gone missing on Shetland.
Mum has already booked tickets to go and search for him. There's good reason to be worried. Five years ago, Viggo's dad, Jonathan, went 'off grid' in the same location and disappeared.
He is now 'missing presumed dead.' Viggo has no option but to go to Shetland with Mum - but from the moment they set off, he's troubled by strange visions: images of armed warriors, mythical creatures and Viking longships. And then they encounter Leon, a mysterious wandering musician who attaches himself to them and proves impossible to shake off.
Once on Shetland, the search for Magnus begins in earnest and Viggo's troubling visions start to intensify.
Soon he is finding it difficult to separate fact from fantasy… and who knows what terrors lie in wait for him deep beneath the ground?
Information
Format:Paperback / softback
Pages:336 pages
Publisher:UCLan Publishing
Publication Date:02/11/2023
Category:
ISBN:9781915235657
Information
Format:Paperback / softback
Pages:336 pages
Publisher:UCLan Publishing
Publication Date:02/11/2023
Category:
ISBN:9781915235657