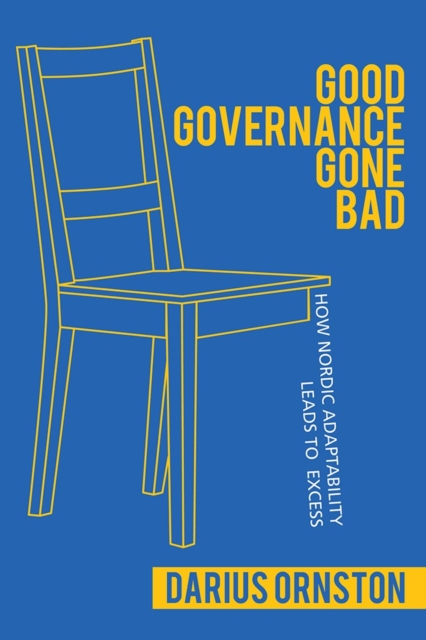 Good Governance Gone Bad : How Nordic Adaptability Leads to Excess
Paperback / softback
Description
If we believe that the small, open economies of Nordic Europe are paragons of good governance, why are they so prone to economic crisis?
In Good Governance Gone Bad, Darius Ornston provides evidence that adapting flexibly to rapid, technological change and shifting patterns of economic competition may be a great virtue, but it does not prevent countries from making strikingly poor policy choices and suffering devastating results.
Home to three of the "big five" financial crises in the twentieth century, Nordic Europe in the new millennium has witnessed a housing bubble in Denmark, the collapse of the Finnish ICT industry, and the Icelandic financial crisis. Ornston argues that the reason for these two seemingly contradictory phenomena is one and the same.
The dense, cohesive relationships that enable these countries to respond to crisis with radical reform render them vulnerable to policy overshooting and overinvestment.
Good Governance Gone Bad tests this argument by examining the rise and decline of heavy industry in postwar Sweden, the emergence and disruption of the Finnish ICT industry, and Iceland's impressive but short-lived reign as a financial powerhouse as well as ten similar and contrasting cases across Europe and North America. Ornston demonstrates how small and large states alike can learn from the Nordic experience, providing a valuable corrective to uncritical praise for the "Nordic model."
Information
Format:Paperback / softback
Pages:276 pages
Publisher:Cornell University Press
Publication Date:15/10/2018
Category:
ISBN:9781501730177
Information
Format:Paperback / softback
Pages:276 pages
Publisher:Cornell University Press
Publication Date:15/10/2018
Category:
ISBN:9781501730177
Also in the Cornell Studies in Political Economy series | View all