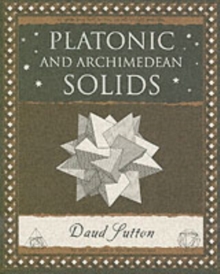 Platonic and Archimedean Solids
Paperback
Description
A new paperback edition of this surprisingly fast-selling primer on three-dimensional space.
First published in the US, this attractive book with hand-drawn woodcut-style images like those on the cover, printed at phenomenally fine resolution throughout, takes the reader on a journey into the world of the regular solids, with reference to Plato, Kepler and other famous figures from history who were obsessed with these forms.
With detailed appendices, this is a book for specialists and amateurs alike.
Free Home Delivery
on all orders
Pick up orders
from local bookshops
Also by Daud Sutton