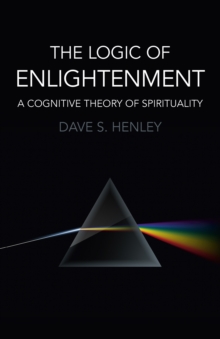 The Logic of Enlightenment : A Cognitive Theory of Spirituality
Paperback
Description
Enlightenment is a special kind of knowledge or insight that lifts the malaise of everyday life.
But what exactly is it? This ground-breaking book offers a definitive logical account for the modern mind of the kind of knowledge that spiritual enlightenment provides, doing justice both to logic and to spirituality.
Zen and the Tao have expressed the mystical nature of enlightenment by contradictions and riddles; it is shown here that the reason enlightenment must be mystical in this way is that it is complementary to logic, expressing changes in the very nature of our understanding.
It is this that makes our life magically switch from the existentially meaningless to one of profound meaning.
For this switch to not be mystical, our desolation would have to already be solvable in terms of our current conceptions - which is precisely what often seems impossible for us.
This work should appeal both to the believer and the sceptic, by revealing the special relationship between spiritual enlightenment and Logic. Not only does it use logic to clarify what is meant by enlightenment, but it simultaneously shows how the mystical nature of enlightenment clarifies when and when not to use logical reasoning.
Free Home Delivery
on all orders
Pick up orders
from local bookshops