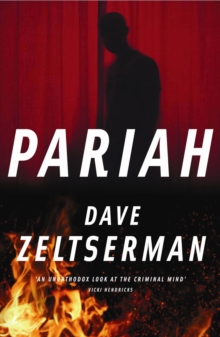 Description
Once part of the holy triumvirate ruling the South Boston Irish Mob, Kyle Nevin is set up with the Feds by head mobster, Red Mahoney, which leads him to a court case and a stretch in the slammer.
Now out of prison, Kyle wants revenge on his old boss and mentor, and just as importantly, to reclaim his former glory. A kidnapping gone horribly wrong leads to a major book deal for Kyle and a newfound celebrity status - but also brings about bigger problems for both himself and anyone unlucky enough to cross his path. Pariah is a heady mix of crime novel, history, social commentary and a satirical look at the publishing industry.
Information
Format: Paperback
Pages: 256 pages
Publisher: Profile Books Ltd
Publication Date: 15/01/2009
Category: Crime & mystery
ISBN: 9781846686436
Free Home Delivery
on all orders
Pick up orders
from local bookshops
Reviews
Showing 1 - 1 of 1 reviews.
Review by adpaton
16/06/2015
An extraordinary book, Pariah is the disturbingly convincing narrative of South Boston mobster Kyle Nevin, a man who reveals himself to be an amoral monster with his own set of principles, but no humanity. This noir crime thriller is set amidst the Irish gangs of Boston, less organized but no less deadly than the Italian Mafia or the Russian Mafiya: Nevin, a former mayor player, has just been released from an eight-year stretch in gaol, having been betrayed by his former boss and friend. Since 'rats' are regarded as the lowest form of scum, he has kept his mouth shut and gave no-one away, despite being promised a reduced sentence for information: not wanting the hassle of reporting to a parole officer, Kyle has elected to serve the full sentence without applying for early release. When he leaves Cedar Junction prison he is truly free, his debt to society paid, his integrity and reputation intact and without any legal restrictions on his activities or associates. Loyal younger brother Danny and his obnoxious girlfriend Eve don't stand a chance as Kyle steamrollers them in pursuit of an idée fix which has kept him motivated during those years of incarceration: REVENGE. Revenge on his former mob boss, 'rat bastard' Red Mahoney who set him up for the FBI: Mahoney is in hiding somewhere but Nevin is determined to find him, but for that he needs money, and lots of it. While in prison he has set up a 'job' that promises to be very lucrative: he already has an ex-con working with him but he needs someone else, someone he can trust absolutely, and little bro Danny is the obvious choice. Except Danny has changed while Kyle was inside: he's gone straight, moved away from the 'hood in South Boston, actually enjoys working as a builder, has learned to settle for less, and genuinely loves his plain and prissy girlfriend. Kyle wastes no time in ruining his brother's fragile new life: he engineers a break-up with Eve, manipulates him in leaving his job, encourages him to drink excessively and take drugs, and soon has no problem persuading Danny to be his accomplice. The job involves a kidnapping, snatching the son of low profile multi-millionaires and demanding a huge but, to the mega-rich parents – easily affordable ransom. Naturally, things go awry and it is poor old Danny who is badly mangled by a guard dog and ends up with an infected bite. While it is obvious from the start that Kyle is a hard-hearted manipulative user with impaired morality, an overweening and fatally fragile ego, he has the luck o' the Irish and a certain Celtic charms and charisma that allows him to getaway with – literally – murder. The kidnapping goes horribly wrong when their information proves inadequate, and Kyle starts to reveal his true colours: once they have made their getaway, Kyle threatens to cut off the young hostage's finger to impress the parents with the urgency of his demands. Horrified, Danny manages to persuade him to extract a tooth instead, agreeing to video it for additional effect. "The boy was blubbering about something, his voice high and breaking apart like a dog whine. I wanted to get it over with quickly. What the fuck was the big deal? … The boy tried fighting me… I pried the mouth open and ripped out one of his front teeth. I held the tooth up for the camera.'He's bleeding a lot' Danny said.He was right. It was almost as if someone had opened up a spigot… His eyes fluttered, he made a kind of gurgling noise, and then I think he died. I couldn't fucking believe it."Totally uncontrite, Kyle is soon arrested for the kidnapping and murder of a haemophiliac boy but in a cynical manipulation of the justice system, he is found not guilty on a technicality.High on the crest of a wave of notoriety, he is approached by a major publisher to write a novel based on his experiences and although he battles initially, the finished work becomes a best-selling phenomenon. The wave peaks and breaks, sending Kyle crashing down again when he is found guilty of plagiarism: on his descent though he manages to take care of the unfinished business of revenge. Red 'the rat' Mahoney and his brother are murdered and Kyle beats his publisher to death for not answering his calls. Before leaving Boston he visits the house of his former girlfriend Janet, where she lives with their daughter and her new family: he torches the house. "The bottle hit the house like a fireball and exploded. I watch as the fire spread and the house became engulfed in flames. I could hear a young girl screaming from inside. After a minute or so I drove off."And things just go downhill from there… despite his facile charm Kyle proves to be a total piece of faecal matter rather than the rough diamond most people mistake him for: in terms of readability though, Nevin's narrative is solid gold.